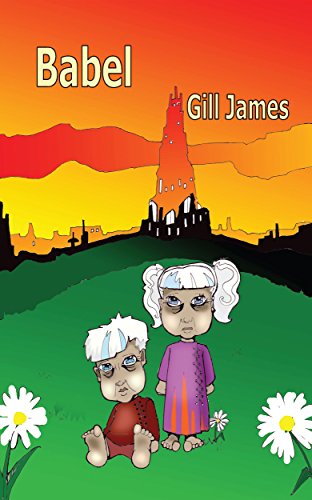 Kaleem is still looking for the meaning of the Babel prophecy, while he also grapples with redeeming the Z Zone and fights compulsory euthanasia for an aging population.
When Peace Child Kaleem goes to live in the Z Zone with the love of his life he enjoys a simpler idyllic existence. They begin to make dramatic changes to the way of life there and learn a lot about each other and themselves. But a threat exists. Another claims to be the fulfilment of the prophecy. Kaleem has a difficult choice: stay with Rozia and put her life in danger or spare and lose her. Will this help him to fulfil the prophecy and restore some hope to a dystopian society?
Babel is the second novel in the Peace Child young adult science fiction series. In this gripping and emotion packed tale Gill James presents us with another action-packed Peace Child adventure.