The incredible diversity of our natural world is at risk.
Navaselva calls us to look at our world from the point of view of different wild animal characters. We become aware of their deeper ways of communicating and their challenges on a long journey to the cooler north.
This ecological adventure, framed by our human narrator Jay Ro, brings to life the diverse beauty of nature and shows us the difficulties and fears she faces growing up in the 21st century.
The Call of the Wild Valley, Georgina Wright's first book in the Navaselva series, is a thought-provoking read for the young adult who is curious about our environment.
RRP £9.50
Buy from Barnes and Noble (US)
Buy from Booktopia (Australia)

Buy from us (1- 4 books)
Buy from us (5+ books)
Harry Burden is classically handsome, wildly eccentric and fiercely intelligent – but he is also the single biggest nitwit Charlie Bloom has ever met. And living together in moneyed London has caused Charlie to grow quite neurotic.
So when Charlie is invited away for the weekend, he considers his options: Sit around insufflating hairspray with Harry, or get away for three days of peace and relaxation. Well, it's no choice at all really.
But when Charlie arrives in The Lake District, he quickly discovers that peace and relaxation are not what's in store for him.
Where Wild Birds Shriek is equal parts comedy, drama and madcap farce, featuring sword fights, car crashes, blackbirds, antique duelling pistols, several near-death experiences and a Triumph Bonneville motorcycle.
RRP £10.00
Buy from Barnes and Noble (US)
Buy from Booktopia (Australia)

Buy from us (1-4 Books)

Buy from us (5+ books)
Christian Lea is one to watch . The book was great and I was hooked after a day. Looking forward to more from this guy.
This dramatic story for 12-14 year olds, woven around events in the Book of Acts, is set in Roman Philippi around the middle of the first century CE. The action, based on thorough research into the world of Ancient Rome, shows how the young Christian church attracted the have-nots of the ruthless Roman world and enriched their lives with a sense of belonging to a diverse, joyful community.
RRP £9.00
Buy from us (includes £2.00 p & p)

Buy from us - free shipping if you are buying four other items

Rozia's U-log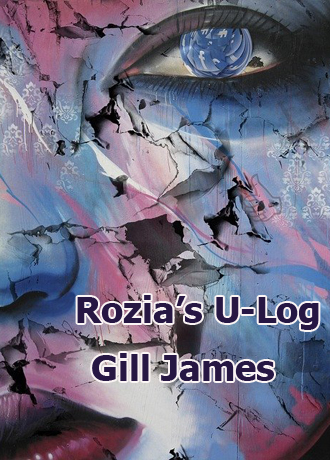 In the year 3519 Rozia struggles to rebuild her shattered life.
She uses her U-log, written in obscure Wordtext that only a few can read, to help herself to recover from a serious injury, to mend a broken heart and to come to terms with a demanding new role. Will her new-found friends be able to help? Espceially when she meets an even greater challenge?
Rozia's U-Log, a heart-wrenching and life-affriming story, bridges the gap between books two and three, Babel and The Tower of Gill James' Peace Child series.
Enjoy reading the episodes now.
Find them here.
RRP £9.00
When Tilly and Jane Doll are taken hostage on holiday, they decide to tell the world their version of the truth and what justice is all about.
Fourteen-year-old Tilly Henderson-Smythe is articulate with attitude, and was born with Mosaic Down's Syndrome. But she's not sleeping. Her parents and school are worried. She is sent for PTSD (post traumatic stress disorder) assessment after being taken hostage on holiday by a local group disgruntled over land rights and tourism development. With a secret passion for dodgy websites, and an appetite for just retribution, Tilly's view of complex issues goes viral.
Her doll, Jane, is her best friend, confidante and the namesake of her website.
Buy from Amazon (including Kindle)
Buy from us (1-4 books)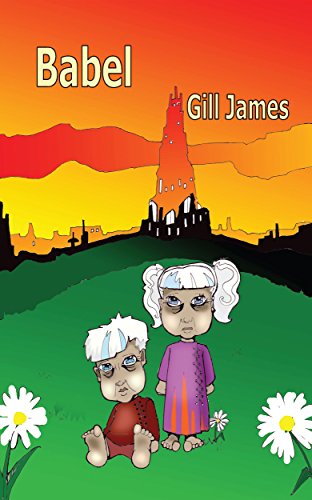 Kaleem is still looking for the meaning of the Babel prophecy, while he also grapples with redeeming the Z Zone and fights compulsory euthanasia for an aging population.
When Peace Child Kaleem goes to live in the Z Zone with the love of his life he enjoys a simpler idyllic existence. They begin to make dramatic changes to the way of life there and learn a lot about each other and themselves. But a threat exists. Another claims to be the fulfilment of the prophecy. Kaleem has a difficult choice: stay with Rozia and put her life in danger or spare and lose her. Will this help him to fulfil the prophecy and restore some hope to a dystopian society?
Babel is the second novel in the Peace Child young adult science fiction series. In this gripping and emotion packed tale Gill James presents us with another action-packed Peace Child adventure.