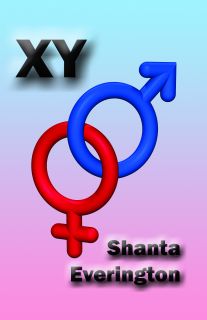 Jesse, 15, lives in a society where 91% of people are born genderless. Gender is assigned at birth. She guards a secret, though. She is pulled in different directions by mother Ana's Natural Souls, the We Are One group, her attraction to her boyfriend and her new friend Ork who is proud of remaining without gender. Events force Jesse to make her own mind up about who she really is.
Praise for XY
"A highly original and thought-provoking dystopian story of gender politics, social revolution and humanity. I don't think I've ever read anything like it!"
"XY is a wonderfully written novel ... that has an interesting twist and a thought-provoking way of looking at the way we think about gender."
Essex Life Magazine
"This book speaks... in an eloquent and powerful voice that deserves to be both heard and understood. 5 stars"
"This book has a great strong, main character to lead you through a adventure of a lifetime. There is, love, action, hard decisions, love lost, police action, and protests. There is something in this book for everyone. Why not break out of the humdrum of the normal YA books and add a little diversity to collection with this gem. 4 1/2 STARS"
"Something very different for me and I loved this... What if you told someone they are a girl but are meant to be a boy or the other way around? Some people are fine with the way things are and then some aren't happy with who they came to be... I give this book 4 stars"
"If you are ready for a new, very original, but could be very controversial topic for a story, then definitely you should give this a try"
"Fast read that leaves you thinking"
Blissful Book Reviews
Buy the book from Amazon.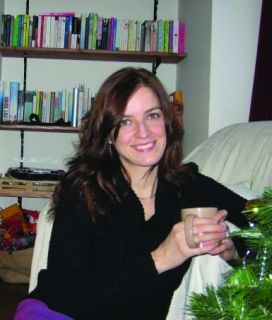 Shanta Everington is a creative writer working across a range of forms, including fiction, poetry and life writing. Her latest releases are young adult dystopian novel, XY (Red Telephone Books) and poetry chapbook, Drowning in Cherryade (Bedouin Books).
Shanta was awarded an MA with Distinction in Creative Writing from Manchester Metropolitan University in 2006. Her debut novel, Marilyn and Me, narrated by a young woman with a learning disability who models herself on Marilyn Monroe, was developed on the course and published by Cinnamon Press in 2007. Her subsequent novels, Give Me a Sign, Boy Red and XY, are aimed at the young adult market. Shanta's poems and short stories have been accepted for publication by various small presses, with a story shortlisted for The Bridport Prize.
A qualified teacher trained in counselling skills, Shanta has taught in a range of capacities, from tutoring Looked After Children and teaching basic skills to adults with learning disabilities, to working as an Associate Lecturer with The Open University and as a MOOC Facilitator for FutureLearn. In addition, Shanta's extensive experience in the charity sector feeds into her interests in socially engaged writing and links between creativity and wellbeing.
Shanta insists she lives in London (whisper Essex!) with her husband and two children.
Member of: The Society of Authors, National Association of Writers in Education (NAWE), London Arts in Health Forum and Lapidus (The Writing for Wellbeing Organisation).
Visit Shanta's web site.